FLEXIBLE PILLOW STORAGE TANKS
We are leading manufacturer and exporter of Flexible Pillow Storage Tanks suitable for all kinds of liquid storage and containment solutions. Our manufactured Pillow Storage Tanks are widely used in Industrial Water Storage, Large Military Applications, Emergency Relief Water Storage Aqua Farming and various other purposes to store large amount of liquid.
Pillow Storage Tanks are well designed and manufactured with a feature to a low storage height which makes them perfect to store in small areas such as crawl spaces, basements, or under decks and patios. We manufacturer Pillow Storage Tanks in different volume sizes which start from 25 gallons to 210,000 gallons liquid storage capacity.
Major Advantages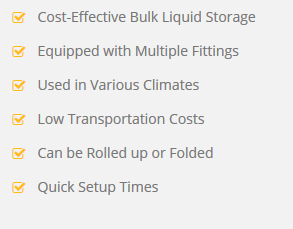 PRODUCT SPECIFICATION
We are pleased to introduce ourselves as manufacturers and exporters of Flexible Pillow Storage Tanks suitable for all kinds of liquid stora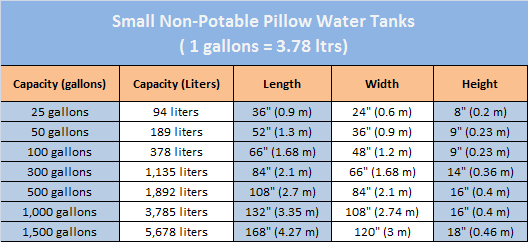 TYPES OF TANKS & STORAGE POSSIBILITIES
In our manufacturing unit we develop three types of pillow storage tanks which are commonly used in all type of conditions. Our tanks are perfect for all kind of liquid storage yet, we have mentioned below the tanks storage possibilities where our tanks are required.
TYPES OF TANKS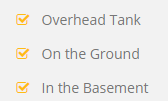 TANKS STORAGE POSSIBILITIES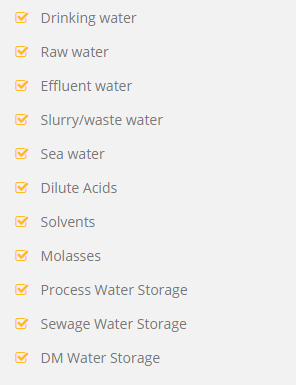 OPPORTUNITY TO SAVE 45% OF YOUR CAPITAL IN COMPARISON TO OTHER MANUFACTURING OF CONSTRUCTION TANK OF WATER & WASTE WATER STORAGE TANKS.

SAVE OUR WATER
Copyright © 2014 - Joemillars Aquatek India (P) Ltd.